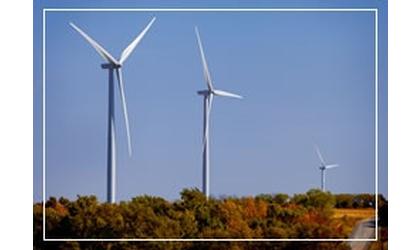 ( file photo of wind farm)
(KMZA)--Public comment will be heard at two meetings next week on the term sheet for the proposed Soldier Creek Wind Farm in Nemaha County.
The first meeting will be held Monday afternoon, April 22 from 1 to 5 and the second meeting Thursday evening, April 25 from 6 to 10. Both meetings will be held at the Nemaha County Community Building, in Seneca.
Under procedural rules put in place for the meetings, each speaker will be allowed 5 minutes of public discussion. However, speakers may sign up multiple times on the speaker list.
County Commissioners do not intend to respond to questions during the public discussion period.
The term sheet was released April 1 following months of negotiations between the county and Florida-based NextEra Energy Resources.
The 16-page document lays out the rules and regulations for the construction, operation and ultimately dismantling of the 300 megawatt wind farm.
Copies are available on the county's website or at the county clerk's office.
County Attorney Brad Lippert noted when the term sheet was released that it is not set in stone. He said Commissioners can approve, deny or seek further modifications