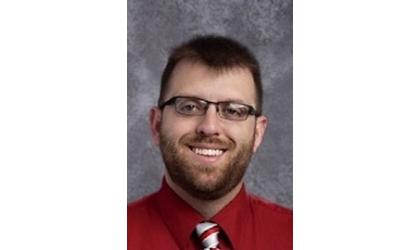 Justin Moore
(KNZA)--A former Royal Valley teacher and coach has been hired as the new principal at Royal Valley Elementary School.
During a special meeting May 28, the USD 337 Board of Education approved a contract with Justin Moore for the position.
Moore served as an English teacher at Royal Valley Middle School during the 2014-15 and 2015-16 school years. He also coached.
For the past three years, he has taught fifth grade at Meadows Elementary School, in Topeka.
Moore will replace Noah Slay, who will serve as the district's director of curriculum and instruction. Slay has served as principal since the 2013-14 school year.