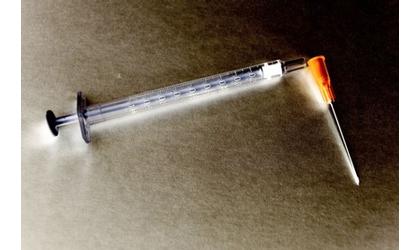 (KLZA)-- During a Wednesday meeting of the Richardson County Health Board, Southeast District Health Department Executive Director Grant Brueggemann said that 33.41 percent of the the residents within the five-county health district have been fully vaccinated from COVID-19. Another 44.76 percent of the residents have received at least one shot of the vaccine.
In Richardson County, 69 percent of the residents 75 and older are fully vaccinated and approximately 51 percent of those ages 60 – 74 are fully vaccinated.
Brueggemann noted that some of the variant strains of the coronavirus have been reported within the District and that the variant strains seem to affect young people more than the original strain.
Brueggemann encourages everyone to get vaccinated in an attempt to avoid another surge in cases in the future.

Since the pandemic began there have been 778 cases of COVID-19 reported in Richardson County with 23 deaths attributed to COVID.
There have been 1,441 cases and 11 deaths in Otoe County. 779 cases with 13 deaths in Nemaha County, 236 cases and four deaths in Pawnee County and 652 cases reported in Johnson County with 10 deaths.
In all there have been 3,886 reported cased of COVID in the District with 61 deaths confirmed.