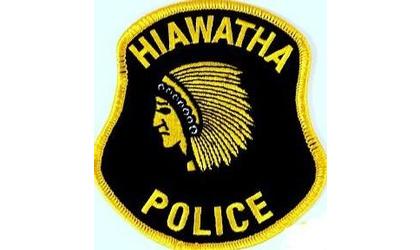 Editors note--the following was submitted by Hiawatha Police Chief John Defore
While outside our pets must have shelter, food and water.
Please take extra precautions during the summer and with these high heat indexes. Our pets can get dehydrated quickly, so give them plenty of fresh, clean water when it's hot or humid outdoors. Make sure your pets have a shady place to get out of the sun, be careful not to over-exercise them, and keep them indoors when it's extremely hot.
When is too Hot to Leave Your Pet in the Car unattended?
As the weather gets warmer, humans and pets alike tend to get more active. For humans - that means we do a lot of "running around", driving from store to store to get our errands done. Though it can be tempting to take our pets with us for the ride - all of those stops into stores will leave your pet sitting in the car waiting for you. And that wait can be more harmful than you think.
70 Degrees & Above - Leave Your Dog at Home
When temperatures outside reach 70 degrees, the temp in your car rises to about 100 degrees. Even with the windows "cracked", your car turns into an oven.
As the temps rise throughout the summer, the danger grows:
• 75 degrees outside = 118 degrees in your car
• 77 degrees outside = 123 degrees in your car
• 81 degrees outside = 138 degrees in your car
• 90 degrees outside = 143 degrees in your car
• 94 degrees outside = 145 degrees in your car
So, if it's above 70 degrees, leave your dog at home.