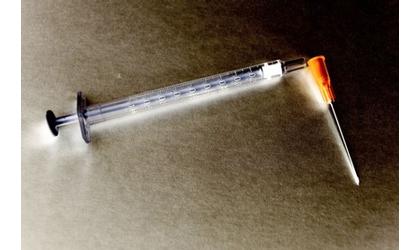 (KAIR)--Atchison County currently has 69 active confirmed coronavirus cases.
That's according to a release this week from the Atchison County office of Northeast Kansas Multi-County Health.
The release shows that of Atchison County cases, 12 have been confirmed to be that of the delta variant, the strain of coronavirus that health officials say is faster spreading, has more health impacts, and is the reason for recent spikes in active cases.
According to the health department Monday, the 69 active cases were confirmed within the last ten days of that July 26 date.
The release also outlines Atchison County's vaccination rate, noting that 49-percent of those eligible for vaccination have received at least one dose. 44.7-percent has completed the series of vaccine shots.
Breaking it down by percent per county population, the release shows that 42.6-percent has received one dose, while 38.2-percent has completed the process.
Inlight of the increased numbers, the health department made a social media post in conjunction with the release, telling Atchison County residents to "get back to the basics," by practicing social distancing, avoid large crowds, wear a mask when social distancing isn't possible, avoid touching your face, and wash hands often.
The post cites a phone call Monday the agency had with the Kansas Department of Health and Environment, stating that during the call, "it was mentioned that 99-percent of all positive [coronavirus] cases (since Jan. 2021) in Kansas" were those "who were not vaccinated."