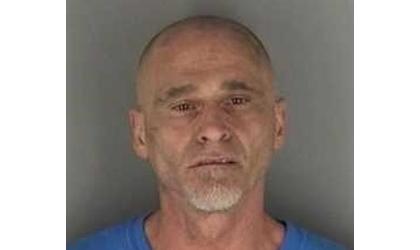 Gary Wayne Emery Jr. of Meriden, is named as a burglary suspect in a September 13, 2023 Jackson County Sheriff's investigation. (Photo credit: Jackson County Sheriff)
(KAIR)--A Meriden man, placed last week on the Jackson County Most Wanted list for burglary, is now in custody.
According to a release from Jackson County Sheriff Tim Morse, Gary Wayne Emery Jr. was captured Sunday evening by Jackson and Jefferson County Sheriff's Deputies during what the release calls "a fugitive apprehension operation near the Perry Dam in Jefferson County."
Emery was named as a suspect following an invetigation into a burglary near 182nd and U.S. Highway 75, in Jackson County on September 13.
A search warrant was then served the next day at a Jefferson County residence, southeast of Meriden, where Emery was believed to be residing.
According to Morse, Emery is now named as a suspect in two Jackson County burglaries on September 13.
Following his arrest, Emery was booked into the Jackson County Jail.