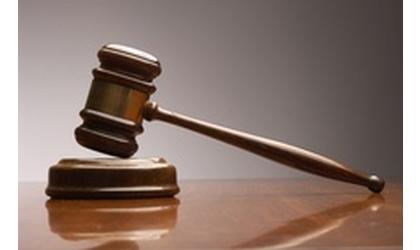 (KAIR)--A Leavenworth woman is going to prison, sentenced in Leavenworth County District Court this week for her role in in the murder and robbery of a man whose body was found in a ditch in rural Leavenworth County.
According to a release from the office of Leavenworth County Attorney Todd Thompson, 37-year-old Patricia Perkins was sentenced to 17-years-2-months of incarceration on charges of second-degree murder and robbery stemming from the 2019 shooting death of Travis Doughty.
Perkins entered a guilty plea to the charges in August.
The release, citing court documents, says that Perkins, and two others, hatched a plot to rob the 23-year-old Doughty of money, doing so by Perkins driving him to a rural Leavenworth County area, near Oak Mills Road, with the promise that the group would target shoot with guns. Instead, Doughty, of Leavenworth, was shot and robbed of his money, with his body found March 12, 2019 in a ditch.
One of the alleged participants in the crime has since died due to a drug overdose unrelated to Doughty's murder.