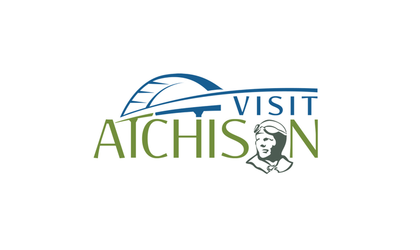 (KAIR)--Special honors are announced for Locally Atchison Main Street, selected as one of only three Kansas communities to take part in Main Street America's E3 in Rural Communities Pilot Program.
According to a release from the Atchison Area Chamber of Commerce, E3 "is an entrepreneurial ecosystem building program designed to give the technical assistance to local communities that support and nurture entrepreneurs." The release explains that the process was competitive, but says, "Locally Atchison's record of success and professional capacity enabled it to be selected for this great opportunity."
According to the website MainStreet.org, E3 stands for Equitable Entrepreneurial Ecosystems in Rural Main Streets Program, and is supported by the Kauffman Foundation. The program "leverages Main Street America's past work in ecosystem building and combines organizational partnerships with Forward Cities for greater equity and inclusiveness, as well as professional development training in entrepreneurial-led development through the International Economic Development Council."
In selecting grantees, priority was given to applicants who demonstrated a sincere interest and commitment to expanding their own internal entrepreneurial ecosystem programming, coupled with a lack of resources and staffing to start and scale this work in their communities.
Inclusion in the program isn't the only good news, with the Chamber, in a release, saying that locally Atchison recently received needed funding. That comes through the Courtney S. Turner Charitable Trust, with the grant to replace the 1990 trolley utilized for tours and events.
According to the release, "the new trolley will allow the City of Atchison, Kansas Local Government to be more inclusive of all visitors with ADA accessibility."
Trolley tours include Atchison's haunted, historical, and African American History.