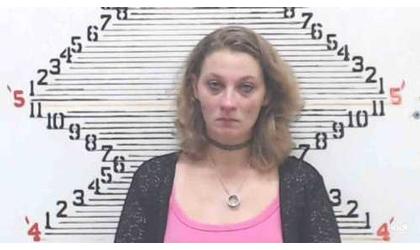 Jade Spruill/Brown Co Sheriff's Office
(KNZA) --A Horton woman is facing drug related charges, and a child is placed in protective custody, following the execution of a search warrant at a Horton home Wednesday.
Brown County Sheriff John Merchant, in a release, says 32-year-old Jade Spruill was arrested at the conclusion of the early evening search, taken into custody on charges of possession of methamphetamine, possession of a stimulant, possession of marijuana, possession of drug paraphernalia, and child endangerment.
Following her arrest, Spruill was booked into the Brown County Jail.
According to Merchant, the search came after a deputy established probable cause to obtain a search warrant, which was granted, for 240 West 15th Street, in Horton.
The juvenile, placed into protective care, was at the home at the time of the search.
The Horton Police Department assisted the Brown County Sheriff's Office Drug Task Force at the residence.