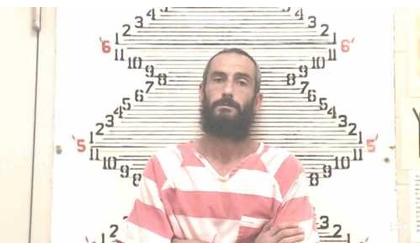 Phelan Warren ( Credit: Brown Co Sheriff's Office)
(KNZA)--A northwest Kansas man was arrested in Brown County Tuesday afternoon following a domestic incident.
According to a report from Brown Sheriff John Merchant, the sheriff's dispatch received a 911 call shortly before 3:30 from a motorist who reported a possible domestic situation involving a red vehicle east of Hiawatha, westbound on U.S. 36 Highway.
Upon investigation, Merchant said it was discovered that the male passenger, identified as 40-year-old Phelan Warren, of Oberlin, had removed the keys while the female driver was operating the vehicle.
There was partial lane blockage from the vehicle as it stopped in the westbound lane of traffic.
Merchant said Warren gave himself up to authorities a short time later after he left the scene on foot.
No damage was reported to the vehicle or injuries during the incident
Warren was arrested by Brown County deputies on charges of domestic battery, obstruction and endangerment. He was booked into the Brown County Jail.
The Kansas Highway Patrol assisted.