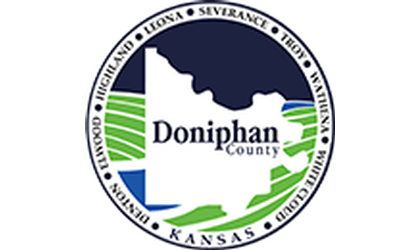 (KNZA)--A new Doniphan kitchen director has been hired.
The Doniphan County Commission voted Monday to extend an offer to Traci Marriott, of Troy, subject to pre-employment screening.
Marriott was among four candidates interviewed.
Longtime kitchen director Judy Allen is retiring, effective October 31.
Laura Winkel had been hired to replace Allen but submitted her resignation last month, which was effective October 1.
The kitchen director is in charge of preparing meals for the county's jail inmates, all of the senior centers in the county, and the county's Meals on Wheels program.
In other business, bids were presented for miscellaneous interior repair work at the Highland Senior Citizens Center.
The Commission accepted the low bid from Littleman Construction, of Wathena, in the amount of $6,629. It was among two bids received.
The Commission also accepted the lone bid received from Kimberlin Masonry,of Wathena, for construction of a cement block wall in the basement of the Highland Senior Center in the amount of $3,200.