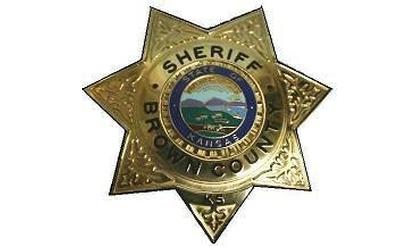 (KNZA)--A pursuit, that began with a theft call from the Hiawatha Walmart, started in Brown County and ended in Doniphan County, with two of the suspects escaping authorities on foot.
According to a release from Brown County Sheriff John Merchant, his office was alerted to the theft shortly before 11:00 Sunday morning, complete with a description of the vehicle, that indicated two men and a woman were involved.
A deputy on routine patrol located located the vehicle, southeast of Hiawatha, and initiated a stop. However, the driver refused to pull over, with speeds of 80 to 85 mph, on gravel and dirt roads, noted.
The vehicle came to a stop in a field located near 290th and Chalk Bluff Roads, with two occupants fleeing the scene on foot.
The Doniphan County Sheriff's Office, the Kansas Highway Patrol, and Iowa Tribal Police, assisted the Brown County Sheriff's Office during the pursuit, both on the roadway and on foot, but the two persons, due to inclimate weather, were not located. There's no word regarding the third person initially reported as being involved.
According to Merchant, his office has "recovered the stolen property from the vehicle and with the help of the public, have potentially identified those involved in the incident." No injuries are reported.
The case remains under investigation.