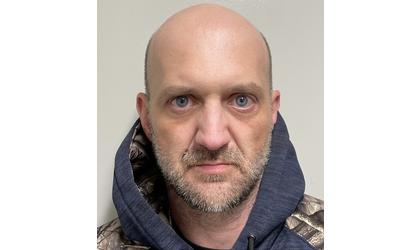 (KAIR)--An arrest is made in connection with the ongoing investigation into a rash of recent Atchison burglaries and thefts.
Accused of three of the crimes is 45-year-old Atchison resident Walter Hugh Taylor.
According to a release from Atchison Police Chief Mike Wilson, Taylor was taken into custody Thursday afternoon, and faces charges for the burglary of a residence in the 300 block of North 3rd Street, which occurred December 24 of last year, and the theft of items from that residence; the burglary of a business in the 1600 block of Main Street and the theft of a Chevrolet pickup truck stolen from outside the business on January 22; and for the possession of a stolen Ford Thunderbird that Police found on fire in the 900 block of George Street on the evening of January 1. The car had earlier been stolen from Platte County, Missouri.
Along with the burglary and theft related crimes, Taylor additionally faces a charge for the unlawful possession of a firearm by a convicted felon, with that crime allegedly occurring on January 1.
He was also arrested on a District Court warrant for failure to appear in court.
Following his arrest, Taylor was booked into the Atchison County Jail.