Sawyer Brown to headline 2023 Amelia Fest
02/05/2023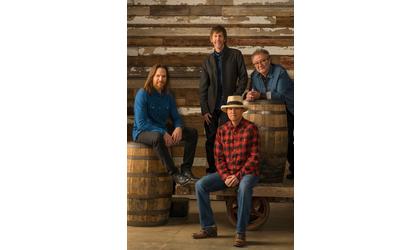 (KAIR)--A change in location is confirmed for Atchison's annual concert which has traditionally opened each July- Amelia Earhart Festival weekend for more than two-decades.
Formerly known as "LakeFest," and held at Atchison's Warnock Lake, the concert this year, scheduled for July 21, will be held at the Atchison Riverfront, with Sawyer Brown named to headline the concert.
Jacque Pregont, Amelia Earhart Festival Coordinator, calls the long-running country music group "crowd favorites," adding in a release that Sawyer Brown will "bring an unmatched energy to the [Atchison Riverfront] stage and will provide fantastic fun to cap off the evening."
According to the release, Sawyer Brown is only one aspect of the July concert, with additional acts to be added, and announced, soon.
Tickets go on sale May 1 at the advance price of $10 per ticket. The price will climb to $15 on the day of the concert.
Gates and concessions for the Friday Night Music on the Riverfront will open at 4:00 on the afternoon of July 21, with the Army National Guard to present the colors at 7:00, accompanied by the singing of the National Anthem.
The following day, Saturday, July 22, will feature a full day of family-friendly festival activities in Atchison, leading up to the evening- "Concert in the Sky" fireworks spectacular over the Riverfront.
The display will, as tradition holds, serve as the finale for the weekend festival.
© Many Signals Communication
You will need to be logged in to leave a comment.
Please Login The posting of advertisements, profanity, or personal attacks is prohibited.
Click here to review our Terms of Use.