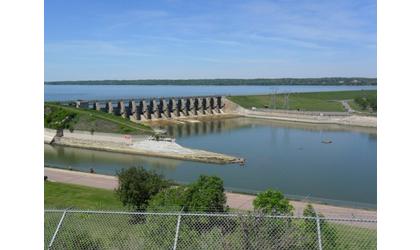 Gavins Point Dam
(KLZA)-- Winter release rates from Gavins Point Dam on the Missouri River at Yankton, South Dakota, will be slightly higher than what they were last winter according to the U.S. Army Corps of Engineers Northwest Division.
The flow support season ends Friday, December 1 at the mouth of the Missouri River.
Gavins Point release rates will be reduced to 15,000 cfs beginning around Wednesday, Nov. 22 at a rate of 3,000 cfs per day, then at a rate of 1,000 cfs every 5 days to the winter release rate of 13,000 cfs.
October runoff in the Missouri River basin above Sioux City, Iowa, was 1.5 million-acre-feet, which is 124% of normal. Runoff was above average in every region except Sioux City, which was below average.
Based on the most recent seasonal drought outlook, drought conditions are expected to persist through the end of January in the upper Basin, with a potential for improvement in the lower Basin.
The 2023 calendar year runoff forecast for the upper Basin, updated on Nov. 1, was 29.8 Million-Acre-Feet, 116% of average.