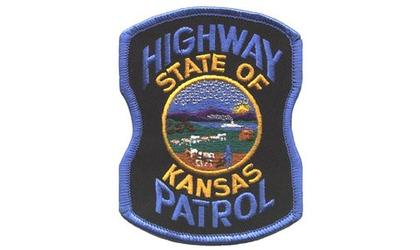 Kansas Highway Patrol
(KNZA)--An early Monday evening two-vehicle Jackson County wreck sent one person to the hospital.
The Kansas Highway Patrol says it happened on U.S. 75 Highway, north of 110th Road, shortly before 6:30.
The Patrol reports 47-year-old Charles Freed, of Ozawkie, was driving a SUV northbound in the left lane when, for an unknown reason, he went left of center and struck a SUV driven by 54-year-old Tammie Soden, of Muscotah. Her vehicle left the roadway and came to rest in the ditch. .
Soden was transported to a Topeka hospital for the treatment of suspected minor injuries.
Freed and a passenger in his vehicle, 50-year-old Robert Shutts, of Topeka, were not hurt. Also a passenger in the Soden vehicle, 56-year-old James Betts, of Muscotah, was not injured.
The Patrol reports all four occupants were wearing seat belts when the wreck occurred.